Natural Gas measurement is important, but now your measurement means more than ever!  With methane emissions rated 25X more impactful to the environment than CO2, emissions are top of mind.  Measuring and reporting emissions is the challenge!
There is a lot of controversy over carbon tax in many provinces. The Federal Government will be implementing its own carbon tax for producers and industrial users without a provincial carbon levy,  on January 1, 2020.  With an election in the fall, the prospects of having to measure your natural gas usage and/or your emissions is uncertain.  Knowing what solutions are available is a great place to start.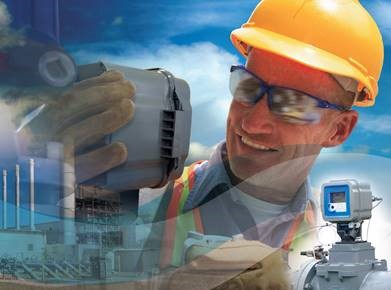 Today oil and gas companies must comply with the federal regulations SOR 2018-66 which define what needs to be measured and where. These in turn reference provincial regulations (e.g.  Directives PNG017 and AER017) which further define measurement requirements. These regulatory requirements highlight the need for accurate and compliant gas measurement. Compliance includes measurement accuracy, correction for temperature and pressure and Measurement Canada procedural requirements. The measuring devices must be inspected and maintained in accordance with the regulations. Records of measurements must be kept for reporting to regulatory bodies.
The correct gas measurement product in your natural gas operation will significantly improve your ability to be compliant and to do so in the most cost-efficient manner. When selecting a gas measurement product, be it a turbine meter, rotary meter, ultrasonic meter or other, you need to understand which industry standards apply and where Measurement Canada requirements fit in.
Ultimately, the primary goal in selecting a meter for emissions measurement is to be compliant while maintaining the lowest total cost of ownership. Over the long term, there are two areas that can significantly affect operational costs: ease of meter inspection and maintenance (as required in the regulations) and accessibility of data for reporting purposes.
Click here to learn more about natural gas metering solutions.