If you're looking for one of the most precise gas chromatographs on the markets, you don't have to look much further! The Elster EnCal 3000 by Honeywell Elster is specifically designed for natural gas energy measurement and has plenty to boast about; from C₆ measurements within 3 minutes, C₉ within 5 minutes, repeatability on BTU < 0.005%, and much more.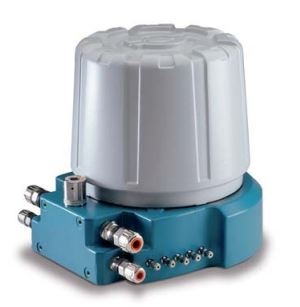 This top-of-the-line analyzer uses chromatography components based on the latest micro-electro-mechanical systems (MEMS) and capillary column techniques. Superior performance is achieved by this method with optimum peak separation combined with a TCD detector this is both linear and highly sensitive. This chromatograph has an explosion-proof design with analytical hardware, sample conditioning, stream selection and other required electronics for stand-alone operation that will surely stand the test of time.
The configuration of the EnCal 3000 is accomplished with the help of the RGC 3000 software package- the only user interface for simplicity. This software is used to configure the Modbus listing, the analyzer method, alarm settings, and all other available parameters in the analyzer.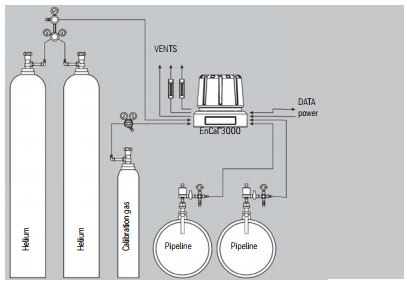 Features:
Double block and bleed
Stream select for 5 streams
TCP/IP communication
Data storage in accordance with: API 21.1 standard and IP 66 outdoor housing
Calculations in accordance with: ISO 6976, GPA 2172 or GOST 22667.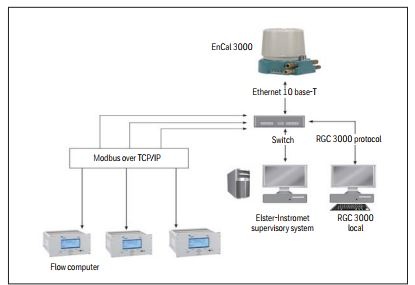 Benefits:
Measures 100% gas composition with extreme accuracy, will leave you with confident specific results.
The modular capability allows the system to swap analytical channels for added versatility.
Requires only an economical amount of carrier and calibration gas to function thoroughly.
Has the potential to complete two pipeline runs at once, saving both time and equipment.
The EnCal 3000 can spot the differences and find similarities between specified gas samples.