Meet the FLOWSIC500 Ultrasonic Gas Meter
Gas flow meter and volume correction in one
Rugged and reliable due to lack of moving parts
Simple installation, compatible with conventional technologies (turbine and rotary meters)
Simplified recalibration due to straightforward cartridge exchange
Self-sufficient operation
Diagnostics and permanent operational check
FLOWSIC500 Ultrasonic Compact Gas  Meter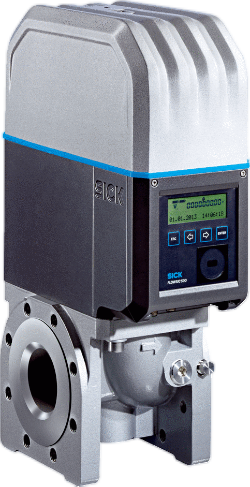 Ultimate Measurement Certainty for the Industrial User
Easy, Convenient, Reliable
The latest technology for the ultimate in measurement accuracy: The FLOWSIC500 ultrasonic compact gas meter from SICK enables extremely accurate natural gas distribution measurement. Thanks to its lack of mechanical moving parts, the FLOWSIC500 is rugged, reliable, and maintenance-free – allowing for a significant reduction in operating costs. 
All-in-One Corrector & Measurement Combined

Simple Installation = Lower Piping Costs & No Special Piping Requirements

Maintenance Free (no lubrication)

Improved Turndown and Rangeability

Cutting-edge Technology; Ultrasound

Measurement Canada Approved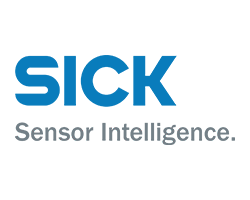 Need help with sizing, design and training?
CR Wall has over 250 years of combined natural gas experience
Fields of Applications
1. Measuring stations in industrial and commercial applications
2. Applications where continuous gas supply must be ensured
3. Natural gas distribution in transfer and measuring stations for municipal and regional gas suppliers 
Examples of Applications
Monitoring of natural gas consumption

Natural gas flow

Gas flow metering

Gas flow measurement

Measuring gas consumption in engines
Technical Data
Measured values:  Volume a. c., volumetric flow a. c., gas velocity, volume s. c. (*), volume flow under s.c. (*)
Measurement principle:  Ultrasonic transit time difference measurement
Measurement principle:  2G  |  (Class I, Division 1)
Gas temperature:  -25 degrees Celsius… +60 degrees  |   (Optional:  -40 degrees Celsius… +70 degrees)
Operating Pressure:  PN16 (EN 1092-1): 0 bar (g) … 16 bar(g)  |  Class 150 (ASME B16.5): 0 bar (g) … 20 bar (g)
Conformities:  MID: 2014/32/EU  |  OIML R 137-1&2:2012  |  EN 12405: 2010 (for integrated flow conversion)
Enclosure rating:  IP66
Modbus:  ✔
    Type of fieldbus integration:  RTU RS-485
Optical interface:  ✔
Corrective functions:  Volume correction
Diagnostics functions:  Permanent monitoring of measured values
Have a member of our team reach out to answer your questions.  Contact us today.
The perfect solution for industrial consumers.