Valve Sealants, Fittings & Maintenance Products
Valve Integrity Made Easy
Recommended by many of the world's largest valve manufacturers, CR Wall is proud to represent Sealweld Valve Care Products for use in the Canadian natural gas industry. Focused on the safe reduction and elimination of pipeline valve leakage, Sealweld offers all of the tools you'll need with a one-stop shopping convenience that is not available elsewhere.
Lubricants, Sealants, and Cleaners
The 3-step process of injecting Valve Cleaner Plus, Total-Lube #911 and Sealweld #5050 sealant will resolve over 80% of all normal valve leakage problems in natural gas and related hydrocarbon product services.
Sealweld synthetic valve lubricants are formulated to remain soft and pliable, and will not break-down or go hard in order to achieve the longest possible in-service maintenance cycle. Sealweld synthetic valve sealants are unique and have no equal. They are designed to provide a reliable, temporary seal even in severely leaking valves.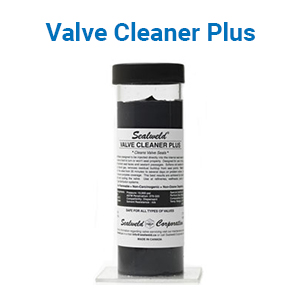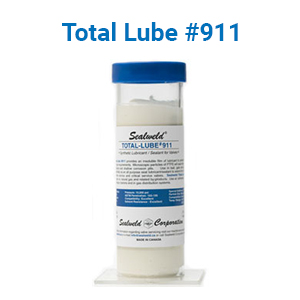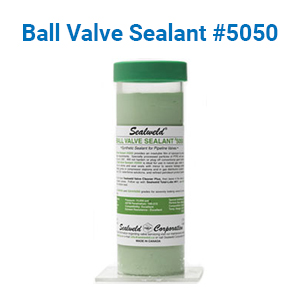 Recommended for use in ball, gate or plug valves, Valve Cleaner Plus is a combination of solvent and semi-synthetic lubrication oils. Ideal for use at pump or compressor stations and in gas distribution systems.
Designed specifically as an all-purpose seat lubricant/sealant, Sealweld Total-Lube #911 provides an insoluble film of lubricant to protect seal faces and reduce torque requirements; extending the maintenance interval in severe and critical service valves. 
Sealweld Ball Valve Sealant #5050 protects seal faces and reduces torque requirements. Ideally used in ball, gate and plug valves as well as valve stems and seat seals with minor to severe leakage problems.
Sealant Injection Pumps, Tools, & Equipment
Sealweld pumps have been designed for years of continuous service in demanding field conditions and are preferred by professionals around the world.
The Sealweld SuperGun Pump is the best manual sealant pump in the world and is designed for easy field repair, quick sealant delivery and extremely high injection pressure, if ever required.
The Sealweld Uni-Seal™ and ACTIV-8 pumps use a unique air/ hydraulic motor and direct-push technology to safely inject even the most viscous and heavy sealants quickly and efficiently. We recommend each crew have 2 pumps, one for injecting cleaner and the other for sealant. This eliminates having to empty the pump when changing products and cuts overall maintenance time considerably.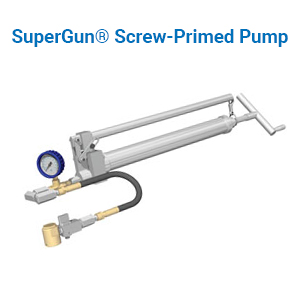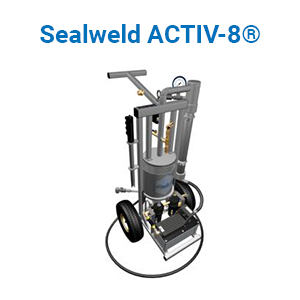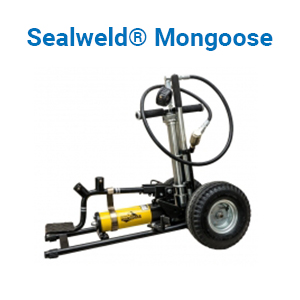 Lightweight, portable and durable, the Sealweld SuperGun® Pump makes high-pressure injection easy. Light-weight and faster pumping make it the valve technician's favourite hand-held, high-pressure sealant injection pump for topping-up procedures.
The ACTIV-8® is capable of drawing product directly from a 10 pound can and is capable of running on compressed air, bottled air or natural gas in an emergency.
The Sealweld® Mongoose is a frame-mounted manual injection pump. Refilling is fast and easy with one of the quickest lock and release caps in the industry. At under 40lbs, it can be carried using the handles or carted with the optional wheel assembly.
Sealweld has designed new valve fittings capable of meeting or exceeding the demands of our rapidly expanding energy industry. For decades, Sealweld has been investing in research dedicated to understanding fitting failures. With valve technician safety as their primary objective, Sealweld recommends using AISI 316 Stainless Steel as standard material for valve fittings for increased mechanical strength and corrosion resistance.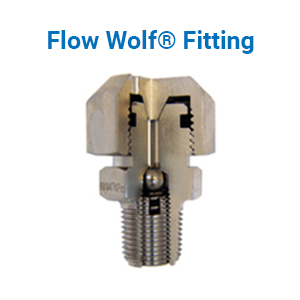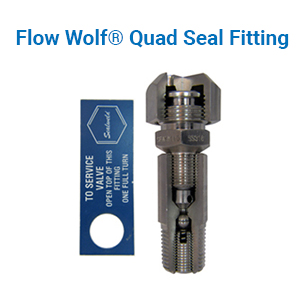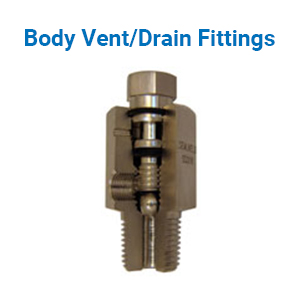 Designed to be the strongest and most durable sealant fitting on the market, the Flow Wolf combines field-tested technology with high-quality materials to create a virtually indestructible fitting. A vented cap protects the buttonhead flange and connecting threads from corrosion and damage.
Ideal for use in meter stations, the Flow Wolf Quad Seal Fitting is ideal when for the elimination of all leakage to the atmosphere and harmful fugitive emissions during routine maintenance and on unattended valves.
Body vent/drain stainless-steel fittings are ideal for use in mainline ball valves, gate valves and hinged enclosures. Fittings feature a threaded vent port to control liquid draining, a weather seal inside of the stinger bolt stem housing and a stop pin to help prevent bolt ejection under pressure.
MUST WATCH:
Valve Performance – The Basics
In this CR Wall Gas Academy presentation, gain knowledge and insights into the factors that impact your valves as well as the products and tools you need to support initiatives aimed at reducing emissions and increasing the performance, safety and integrity of your gas distribution system.
Contact your CR Wall Representative for more information on Sealweld Valve Products